International Girl's House
The Neighborhood
The International Girl's House is in the New York City metropolitan area, situated in The Heights neighborhood across from the Hudson River and Manhattan.  This is America's largest community with boundless opportunities for new cultural experiences, careers, recreation, and more.  The area is served by several public transit systems including taxis, subways, and ferries.  Nearby attractions include the Hudson River Waterfront Walkway, the Whitney Museum of American Art, Liberty State Park, Riverview-Fist Park, and Chelsea Market.  There are several neighborhoods close to The Heights that offer even more opportunities including Hoboken, Union City, Chelsea, the Meatpacking District, and Hudson Yards.
The Space
The International House is a female co-living community that provides a comfortable and furnished area to rest, eat, and meet with other travelers.  There are eight beds available in two-person and four-person shared spaces. The space also includes a kitchen, bathroom, dining area, living room, outdoor patio area, and storage space.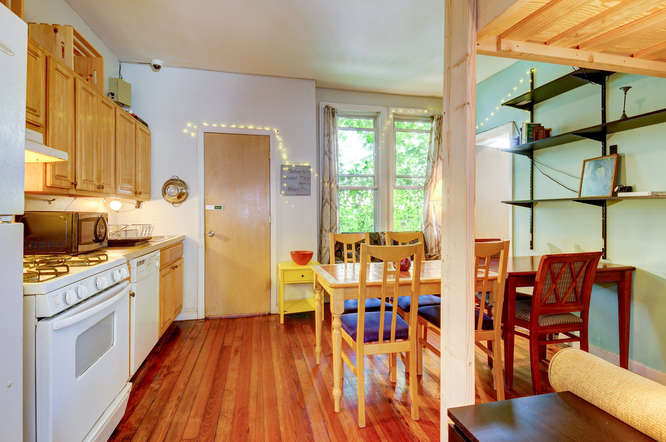 Enjoy shared cooking and dining areas with new friends and fellow travelers.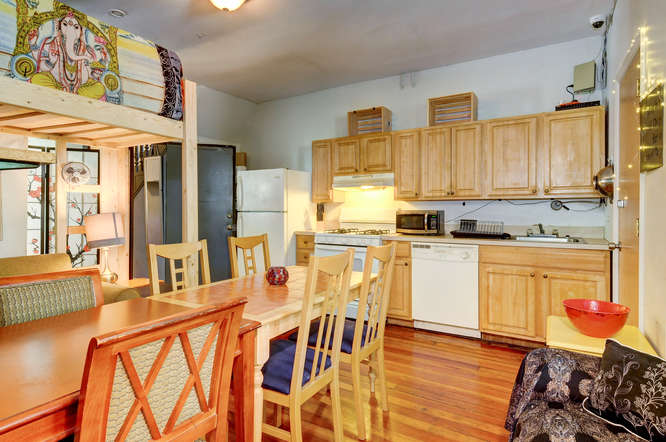 The best spaces for travelers to relax in are those that feel like a home away from home.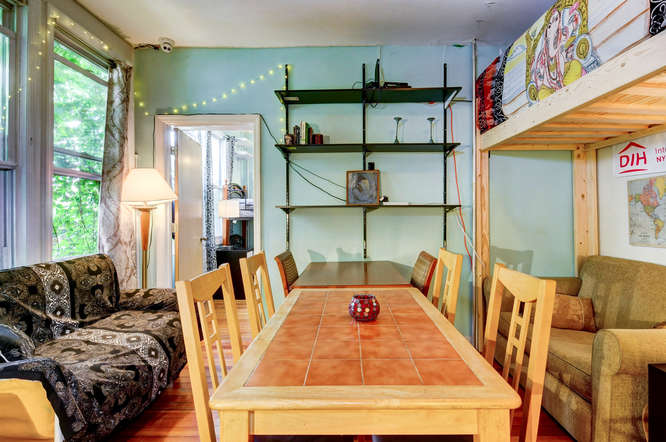 Relax in a comfortable and furnished living space while recounting your recent travels and planning your upcoming ventures.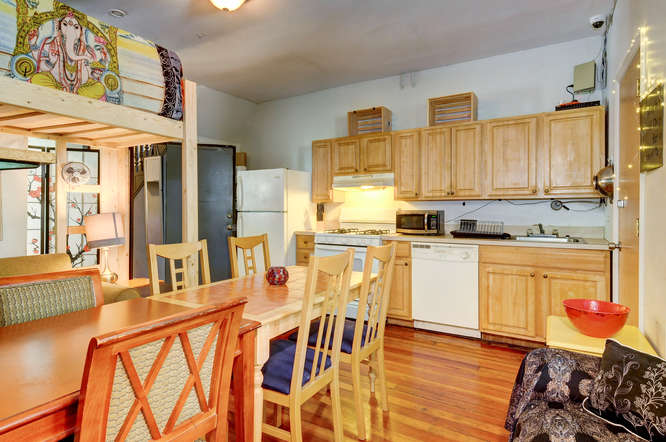 The house includes access to a kitchen, baggage and clothing storage, bathroom, and other essential accommodations to make your stay comfortable.